February is a month that has commonly been linked with cupid, chocolates and ultimately Valentine's Day, but did you know it is also heart month? As we all know, heart health is a crucial aspect of our overall well-being, and there is no better way to support ourselves than consuming healthy, heart-friendly foods. In today's blog, we are going to discuss beetroot and its unique, superfood-like benefits that make it one of the best options for maintaining a healthy and a strong, "beeting" heart (pun intended).
Beetroot is packed with tons of essential nutrients and vitamins, essential for the maintenance of the heart. This superfood is an excellent source of potassium, magnesium, folate, vitamin C, iron, nitrate, and good fibers. Potassium helps regulate blood pressure and maintain proper heart function, while magnesium helps regulate heart rhythm. Folate is necessary for maintaining cardiovascular health. Beetroot dietary nitrates get converted in the body into nitric oxide, a compound that relaxes and dilates blood vessels – which means better circulation and reduced blood pressure.
Beetroots provide plenty of insoluble to promote a healthy digestive system. They are also known to be rich with soluble fibers which lower bad cholesterol (LDL), as well as providing a lower risk of developing diabetes, heart disease, and strokes.

Your heart beats for Beets
One of the biggest benefits of consuming beetroot is its inflammatory response in the body. Chronic inflammation is a major risk factor for heart disease, and beetroot has been shown to have anti-inflammatory properties. Additionally, beetroot contains compounds called betalains, which have also been found to help reduce inflammation in the body.
On top of its anti-inflammatory properties, beetroot is also rich in antioxidants. Antioxidants help in protecting the heart from oxidative stress and reduce the risk of heart disease. Vitamins such as vitamin C, beta-carotene, and manganese are just a few of the antioxidants found in beetroot that can help reduce the risk of heart-related diseases. 
Athletes or fitness enthusiasts looking to increase their abilities or improve performance should look no further than beetroot when shopping for supplements. Research conducted by the University of South Australia that involved 118 studies and 1872 participants from 25 different countries found that the nitrate levels contained in beetroot, which have been shown to boost blood flow and increase the delivery of nutrients and oxygen to muscles during exercise, helped athletes perform better more quickly. In fact, some professional athletes drink beet juice when working out so they can get better results. Overall, beets have been proven to increase your V02 output and increase nitric oxide levels, helping your body to fight inflammation during post-workout recovery.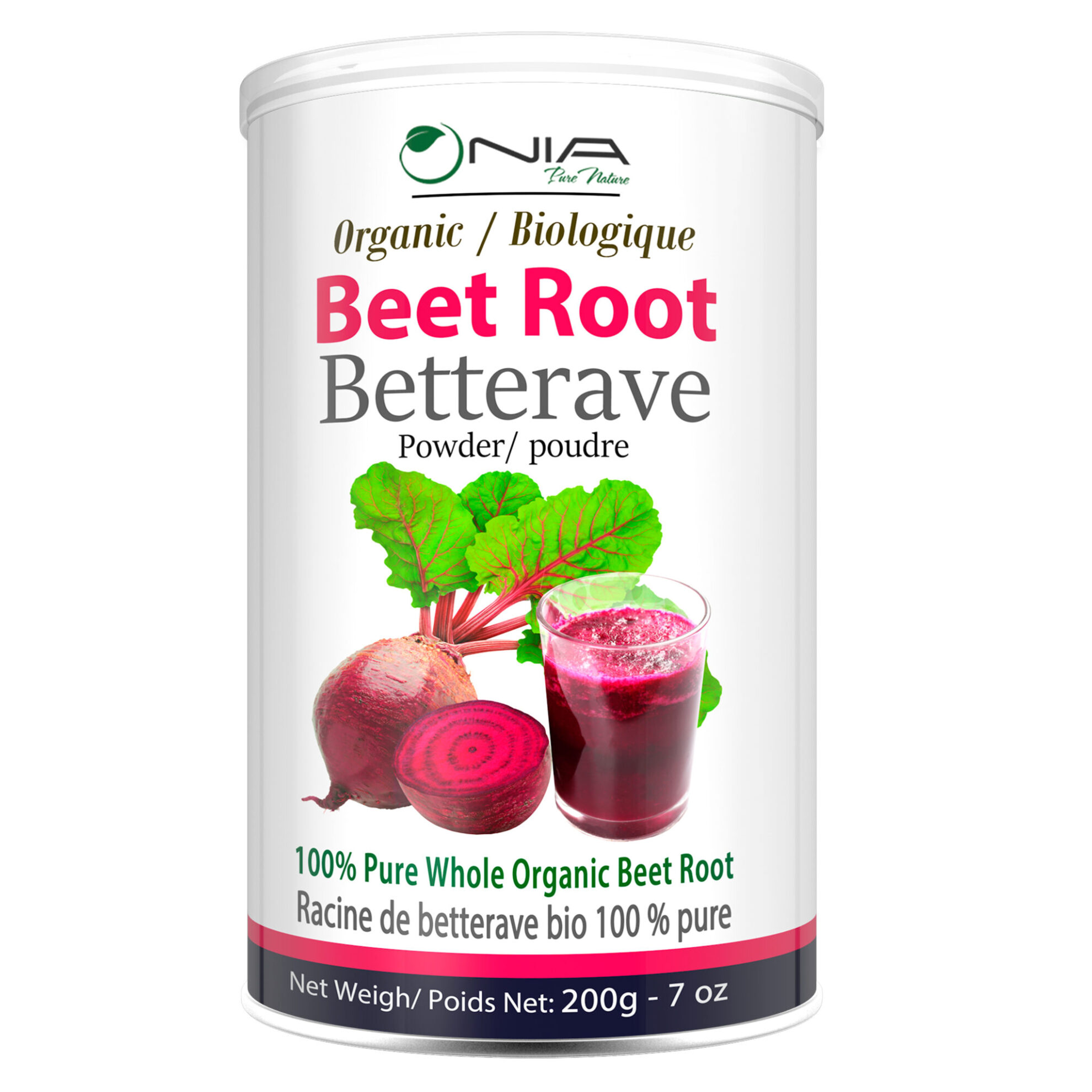 Keeping it Organic and Safe
When looking for new foods or products to help maintain your heart health, it's worth mentioning that it's essential to choose foods that are organic and free of harmful additives and chemicals. Organic beetroot that is grown without the use of pesticides, herbicides, and other harmful chemicals is the best option.
Nia Pure organic and freeze-dried Beetroot powder delivers the nutritional benefits of beets without any of the inconvenience of peeling, cooking, or juicing mess, making it the perfect way to get your heart pumping! 
Nia Pure Beetroot powder is made from 100% pure beets, has no added sugar, and is certified organic, GMO-free, gluten-free, dairy-free, and vegan. At Nia Pure Nature, we are purity obsessed, so we triple-test our beetroot powder to make sure that there is any heavy metals, pesticides, and/or microbiological contaminants.
You can conveniently add it to your favorite smoothie, juice, water, or even to your baked goods.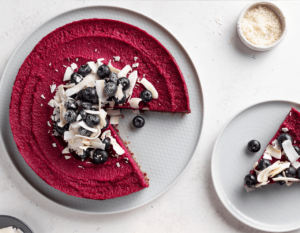 3 main reasons to make your heart beats for beets!
Heart health and healthy blood pressure

Healthy circulation of blood and oxygen in the body

Stamina, endurance, and energy