Happy Earth Month!
Earth Month is a time to reflect on the importance of our planet and how it provides for all of us. As inhabitants of planet Earth, we rely on the natural systems of our environment to sustain our daily lives. Every breath we take, every sip of water we drink, and meal we consume is a direct result of the Earth's systems at work. As such, it's important that we take care of our planet so that we may continue living here for generations to come.
During this month, we celebrate our planet's beauty and wonders and reflect on what we can do to protect it. We have the power to reduce our individual and collective ecological footprints and use our resources more wisely. This will create a better future for ourselves and all living beings.
Earth Month is also a time to reconnect with the natural world around us. It's a reminder that we are a part of something larger than ourselves and have a responsibility to care for it. 
By appreciating nature's beauty, we can see how our own lives are interconnected with the living systems that sustain us. This is an important time to take a step back, appreciate the natural world around us, and recognize the amazing benefits trees provide for our planet and its inhabitants. 
This Earth Month let's join together to celebrate the incredible Moringa tree!
The Moringa tree, famously known as the "miracle tree" and the "tree of life", is not only incredibly resilient and easy to grow but it is packed with essential vitamins, minerals, antioxidants, and other beneficial properties that help sustain life. It has the potential to alleviate food insecurity in many places around the world. Moringa plants can be used for medicinal purposes as well.
Moringa can grow in places that are difficult to farm, making it ideal for places with limited resources. It is naturally drought resistant and can help to reduce soil erosion, making it an excellent choice for restoring degraded land. By supporting the use of Moringa this Earth Month, we can further create positive changes in the world around us.
Together with nature, we have the power to make our world better every day. Join us this Earth Month as we celebrate Earth's life-sustaining systems and take action together! By choosing Nia Pure Nature you are helping to make the world a better place. Together, let's create a more sustainable and healthy future for our planet.
Thank you for joining us in celebrating Earth Month! Let's continue to work together to protect our Earth and the precious life that depends on it.
Happy Earth Month!
—————————————–
By Amina Badar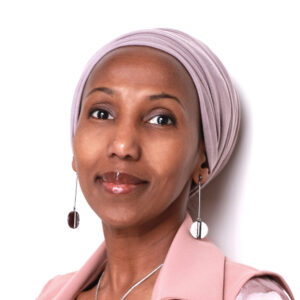 Chemist, scientific evaluator, author, and founder/CEO of Nia Pure Nature Inc.