Grape extract is derived from the seeds, skins, and stems of grapes and contains high levels of antioxidants, including vitamin C, resveratrol, and proanthocyanidins.
Organic Grape Extract Benefits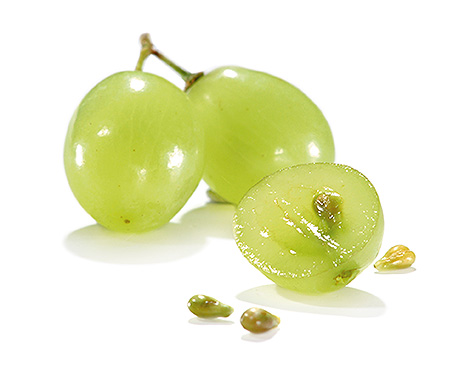 Organic grape extract is high in antioxidants that can help protect the skin from damage caused by free radicals, environmental stressors, and UV radiation, which can lead to premature aging and other skin problems. Grape extract is also known for its anti-inflammatory properties, which can help to soothe and calm irritated skin, reduce redness, and promote healing. In addition, grape extract contains natural alpha hydroxy acids (AHAs) that can help to exfoliate the skin and remove dead skin cells, resulting in a brighter and more even complexion. The extract also has astringent properties, which can help to tighten and tone the skin and reduce the appearance of pores. Overall, grape extract is a beneficial ingredient for promoting healthy and youthful-looking skin and can be found in a range of skincare products, including cleansers, toners, serums, and moisturizers.
Shop Organic Grape Extract Products