Coronavirus: Know How to Boost Your Immunity
The current pandemic situation with coronavirus is on everyone's mind globally. You are constantly washing your hands, wearing masks, disinfecting everything from outside, keeping a good distance away from people and yet you may be wondering how to boost your immune system to help protect you of what is beyond your control?
The coronavirus is without a doubt frightening. However, it is worthwhile to know that despite the constant reporting on total cases and a rising death toll, the great news is that most of the people who came down with the coronavirus survive it. Just as the number of cases grows, so does another number: those who have recovered. Most people who caught the coronavirus had a mild and moderate cold and flu-like symptoms and recovered within a week to two weeks in general thanks to their healthy immune systems.
In general, when a person, with a good immune system, gets infected with the coronavirus, his or her body starts producing antibodies to defend against the infection. They start feeling better from symptoms as these antibodies contain the virus from replicating in their body and their immune system is up to date. Eventually, it will destroy completely the virus from their system and the person fully recovers.
Let's say that you are that person. After you recover from the viral infection your body keeps cells called lymphocytes (white blood cells that fight infections) in your system which "remember" viruses they've previously been exposed to and can react quickly to fight them off again. If you are exposed to the same virus again your antibodies will most likely stop the virus before it starts causing symptoms.
Your body, including your immune system, works better when we maintain a healthy-living such as these:
Eating healthy diets which include immune boosters.
Getting enough water.
Increasing your energy level.
Exercising regularly.
Maintaining a healthy weight.
Getting fresh air and sun exposure to get vitamin D.
Consuming enough wholefood source of vitamin C.
Getting rid of unwanted toxins.
Avoiding harmful substances (alcohol, cigarettes, etc…)
Getting adequate sleep.
Washing your hands frequently.
Choosing a 100% natural & effective hand sanitizer.
The immune system is undeniably important in promoting health and well-being by preventing infectious disease. We must all seek to have an optimal immune system to live life well.
————————–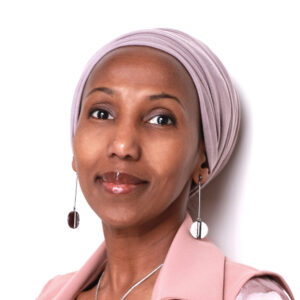 By Amina Badar
Chemist, scientific evaluator, author and founder of Nia Pure Nature inc.