How Can Superfoods Boost Your Immunity?
During this abnormal time that we are experiencing with Covid-19, it is so important to make your body and immunity stronger by maintaining a healthy lifestyle. You can strengthen your immunity by exercising regularly, getting proper sleep, drinking enough water, and also adding Superfoods to your daily diet.
Superfoods are foods, mostly plant-based, that are nutritionally rich and good for the health. They are very rich in antioxidants.
Moringa, Turmeric, and Indian gooseberries are three of the best superfoods you can add to your daily diet to help achieve or maintain a good immune system. They are dense in antioxidants, anti-inflammatory agents, vitamins, soluble fiber, flavonoids, and numerous other phytonutrients. 
Moringa (1), and turmeric (2, 3) may be considered as two of the most effective options for a stronger immune system and better health.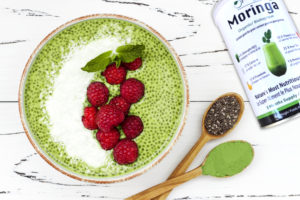 Moringa Oleifera is well-known as the "Miracle Tree", and the "Tree of life". The plant contains a plethora of all essential components needed to improve immunity (4). It offers plenty of important minerals, such as zinc, iron, selenium, and copper, which are known to be very effective in protecting us from colds and flues.  
The leaves of moringa oleifera are the most nutrients part of the tree. They are very rich in vitamins such as vitamin A, vitamin B's, vitamin C, vitamin D, and vitamin E which help to neutralize free radicals and improve the immune system.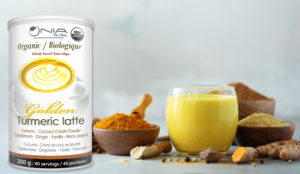 Turmeric is known for its amazing anti-inflammatory properties, but this powerful herb also has an antiviral potency and a great capacity for boosting our immune system overall. Turmeric helps eliminate cold, cough, and chest congestion. It comes with hundreds of nutrients including flavonoids, iron, niacin, potassium, zinc, beta-carotene, vitamin C, and calcium. Turmeric helps enhance immunity and eliminate cold, cough, and chest congestion. Absorption of curcumin from turmeric is enhanced by 2000 times by the piperine of black pepper. 
Nia Pure organic Golden Turmeric latte has been specially formulated to help support our digestion and it is also the ultimate food to support our immunity to diseases. These are the active ingredients and their benefits:
Organic Turmeric – Curcumin, one of the primary bioactive substances in turmeric, has anti-inflammatory properties. 
Organic Ginger root – Ginger has been used traditionally for thousands of years in Herbal Medicine as an expectorant and cough suppressant to help relieve bronchitis as well as coughs and colds (6). 
Organic cardamom – A multipurpose spice that has anti-bacterial, and anti-inflammatory benefits. It helps also with digestion.
Organic black pepper – This ingredient was added not only to enhance the benefits of curcumin by 2000 times but also improves digestion. 
Organic coconut cream powder – This good fat was added as it is necessary to boost the bio-availability and the absorption of the active curcumin in the turmeric up to 8 times.
Changing to or maintaining a healthy daily diet which includes daily consumption of superfoods, such as Moringa and turmeric, while reducing sugary foods, getting regular outdoor physical workouts, staying hydrated, sleeping adequately, and managing stress are important to a healthy immune system. 
—————————————–
By Amina Badar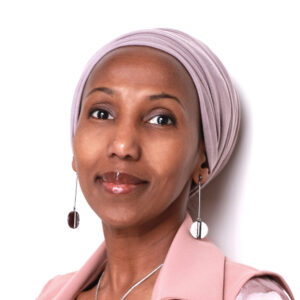 Chemist, scientific evaluator, author, and founder/CEO of Nia Pure Nature Inc.
https://www.ncbi.nlm.nih.gov/pmc/articles/PMC4630119/
https://www.ncbi.nlm.nih.gov/pubmed/17211725
https://www.ncbi.nlm.nih.gov/pmc/articles/PMC4022204/
Yaoming Li, Jing Wang, Yinchuan Liu, Xiang Luo, Weiqiang Lei, Lilan Xie. Antiviral and virucidal effects of curcumin on transmissible gastroenteritis virus in vitro. Journal of General Virology, 2020; DOI: 

10.1099/jgv.0.00