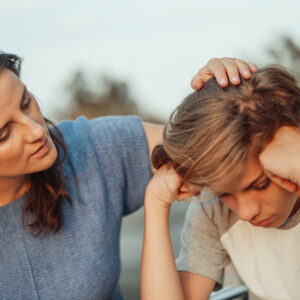 For me, being a mother is the most rewarding and fulfilling experience that I could ever have, but being a mother also comes with its fair share of challenges. As a mother of four children, I have learned that being a perfect mother is impossible, and unnecessary worry can be detrimental to both me and my children. I have also learned that it is essential to show my children that I am human and that I too make mistakes, and I am constantly learning how to be a better mother to each of them.
Lessons I've learned along the way
One of the most important lessons I have learned is to allow myself to make mistakes in raising my children. It's easy to feel guilty or ashamed when we don't live up to our expectations or society's expectations of what a good mother should be. But it's essential to remember that no one is perfect, and we can only do our best with what we have. I have also found that being honest with my children about my mistakes and apologizing to them when necessary, can be a powerful tool for building trust and strengthening our relationship.
Another lesson I have learned is the importance of open communication with my children. I have found that when I listen to them and allow them to express their opinions, I can gain a better understanding of their needs and desires. Children need to feel respected, heard, and loved, and as a mother, it's my responsibility to provide them with a safe and supportive environment where they can thrive.
Raising teenagers and young adults requires a delicate balance of discipline and love.
Here are some tips on how to achieve this balance:
Set clear expectations: Make sure your children understand what behavior is expected of them, and what the consequences will be if they fail to meet those expectations. Be consistent in your expectations and consequences.

Show love and support: Let your children know that you love and support them, even when she makes mistakes. Encourage them to talk to you about their feelings and concerns, and be an active listener when they do.

Be firm but fair: When discipline is necessary, be firm but fair. Make sure the consequences are proportionate to the offense, and that they are consistently applied.

Focus on positive reinforcement: Praise your children when they do something well, and encourage them to keep up the good work. Positive reinforcement is often more effective than punishment in promoting good behavior.

Be a role model: Your children are watching your every move, so make sure you are modeling the behavior you want to see in them. Show them how to be responsible, respectful, and kind.

Allow for independence: As your children grow older, they will naturally want to assert their independence. Allow them to make some decisions for themselves, while still providing guidance and support. 

Respect their individuality: Your children are unique individuals with their own strengths, weaknesses, and interests. Respect their individuality and encourage them to pursue their passions.
Create a heathy, family environment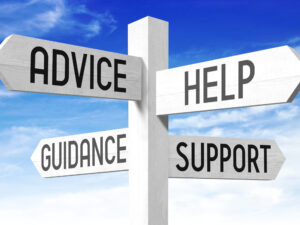 By following these tips, you can create a nurturing and supportive environment that encourages your teenage or young adult to grow into a responsible and confident adult.
In conclusion, motherhood is a challenging and never-ending journey, and it's essential to be kind to ourselves and allow ourselves to make mistakes. Engaging in open communication with our children and showing them love, respect, and support is crucial to building strong and healthy relationships with them. Remember, there is no one-size-fits-all approach to motherhood, and it's okay to ask for help and support when we need it.