Moringa Oleifera – The Miracle Tree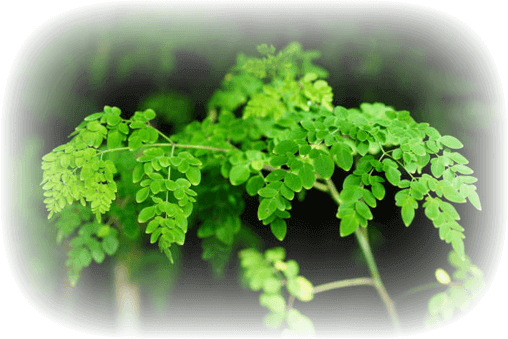 Moringa Oleifera (Moringa) is a native tree to Asia and Africa, that is now well-distributed in the semi-rid, tropical and sub-tropical regions of our planet. From time immemorial, Moringa is known to offer an impressive range of medicinal uses and was of high nutritional value to ancient civilizations. Unani medicinal system have recommended it and the ancient ayurvedic medicinal system called Moringa "the tree that can heal 300 diseases."
Moringa tree has many names depending on the regions. Nowadays, it is commonly known as "The Miracle Tree," and has been called, "the Tree of Life" and "malunggay" and "drumstick tree" and "horseradish tree" and "Ben oil tree."
Africans have honored Moringa tree with names that translate to: "Never Die" and "The Only Thing that Grows in the Dry Season" and "Vitamin Tree" and "Mother's Milk."
Moringa provides the best and complete nutrients by far compared to other fruits and vegetables in existence on this planet.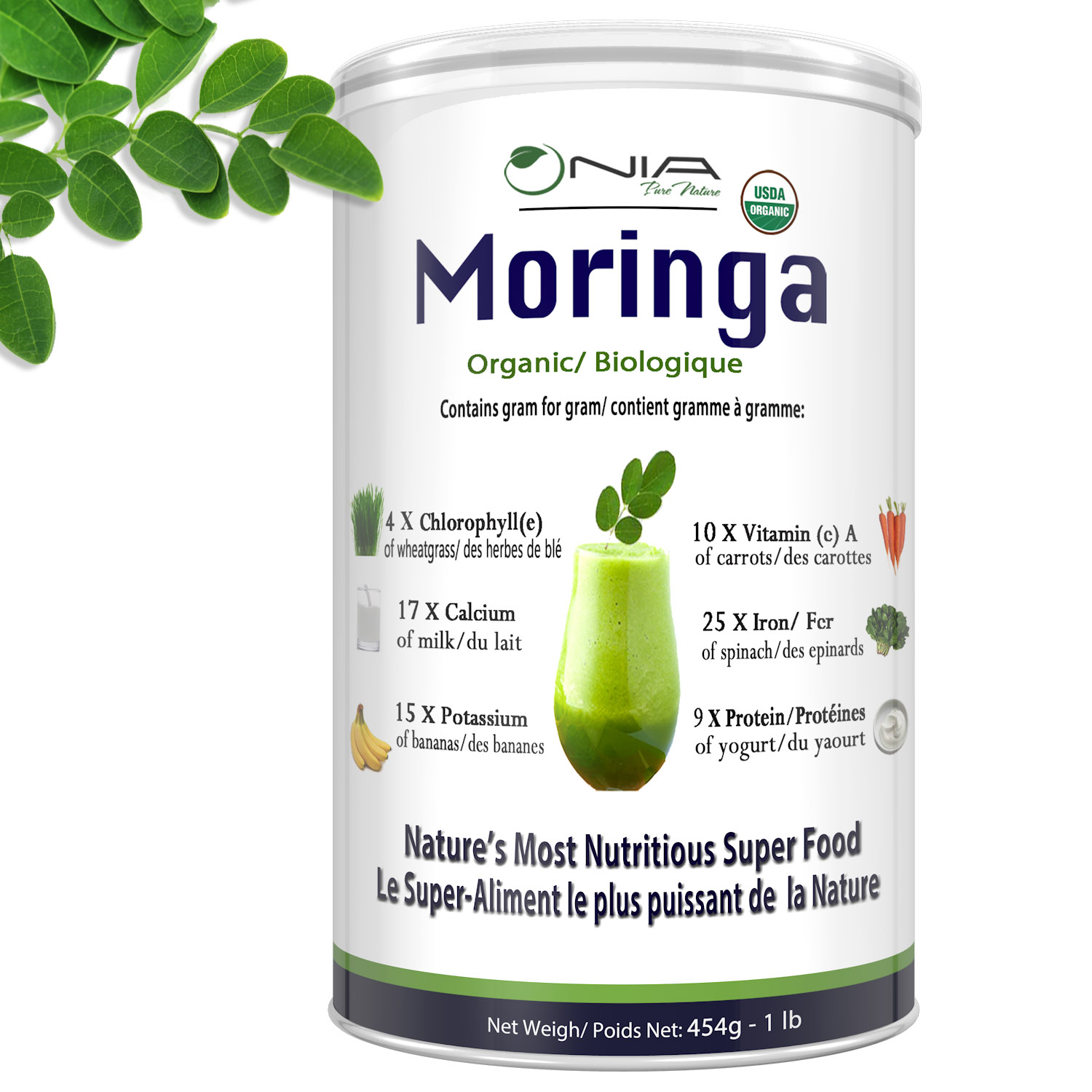 Moringa provides 36 natural anti-inflammatories, 46 different antioxidants, active and bio-available enzymes, more than 90 phytonutrients, over 20 amino acids and a great amount of chlorophyll, omega 3, 6 & 9 oils, and minerals.
The plant is a good source of vitamins and, in fact, provides 10 times the amount of vitamin A you would find in a carrot (gram for gram). Moringa leaves contain vitamins A, B1, B2, B3, B6 and B7 as well as vitamins C, D, E, and K.
Moringa Oleifera is very rich in mitochondrial sirtuins, a group of enzymes that exist in every cell of the body that divert energy into cellular preservation.
In addition, it contains chlorophyll, carotenoids, cytokinins, flavonoids, omega (3, 6, 9) oils, plant Sterols, polyphenols, lutein, xanthins, rutin, zeatin and more.
With its 46 different antioxidants, Moringa is the best toxin cleanser of our system. It can have a laxative effect if taken in a large dose ( about 1 tablespoon a day). Our liver gets overwhelmed by the hepatotoxic chemicals such as toxins in food, pharmaceuticals, and environmental pollutants, and Moringa, due to its anti-hepatotoxic constituents, not only cleanses the liver but also have curative effects on many liver disorders.
In addition, Moringa has anti-pathogenic properties and when you consume it, pathogens will die, fat will break down to release stored toxins. Then, the chlorophyll in the moringa will start to displace heavy metals stored in your body.
Moringa Oleifera is one of the most powerful health-enhancing plants. It is known to promote healing or to help the body to overcome more than 300 diseases, according to the National Institute of Health.
Moringa has overwhelmed the scientific communities and numerous studies have confirmed its tremendous health restoration potential. It has been used to treat conditions such as malnutrition, arthritis, rheumatism, anemia, cancer, diabetes, epilepsy and stomach complications such as spasms, ulcers, stomach pain, and constipation.
Moringa can boost the immune system and can increase the production of milk in lactating mothers.
The Moringa has been found to act as powerful anti-inflammatory (It naturally contains 36 types of anti-inflammatory agents), anti-fungal, and anti-cholesterol.
When taken on a regular basis, Moringa can normalize blood pressure and blood sugar.
What's so special about Nia Pure Nature's Moringa?
Nia Pure nature Moringa leaves are harvested from organically grown trees in India. The young and tender leaves are selected, sorted and freeze dried to maintain their maximum nutritive value. The leaves are then ground to give a fine, unadulterated powder. Our Moringa leaf powder retained its bright green color and its fresh flavor described as similar to spinach. It is a rich source of fibers, protein, vitamins, and minerals.
Our moringa is grown using farming practices that not only adhere to organic farming standards, but go beyond, to regenerate the soil, protect biodiversity and be fully ethical and sustainable.
How much Moringa to take?
You can start with a quarter of a teaspoon for 2 to 3 times per day for a few days, preferably with breakfast and always with food. After 3-5 days increase your intake to half a teaspoon twice a day. If you are very active, then you may want to increase it gradually to 1 teaspoon twice a day.