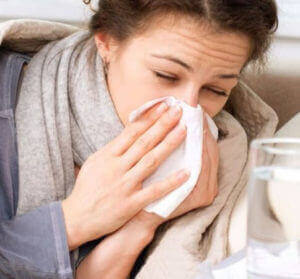 With the Cold season among us, you might be seeing people coughing and sneezing at work, school, on public transportation and even at your house. It totally sucks to catch a cold during this already challenging weather. Sadly, I tend to be the one who catches an awful cold every year especially when we head down south for some sun and beach time. I end up spending the first half of the trip in my hotel room alone with a headache and a running nose, while my family is all having a fantastic time at the beach working on their new golden tans. But why me? Why does it have to be me every year?
There seems to be a good explanation. In Japan, we have a proverb, saying that "Idiots don't catch colds". Right, I get a cold because I am just so much smarter than my other family members…No, what this proverb actually means is that stress can affect your immune system which can lead to a cold. If you are stressed, your immune system goes down and you are more prone to catch a cold, whereas if you are insensitive to stress like the idiot in the proverb, you will maintain a good immune system, which can fight against all those cold viruses even if you are surrounded by sick people.
Therefore, the key to staying away from colds is to boost your immune system. However, how do we do this? According to Harvard Health Publishing at Harvard Medical School, "The immune system is precisely that — a system, not a single entity. To function well, it requires balance and harmony." Exercises such as aerobic exercise, relaxation and meditation, good sleep and eating well are basic daily boosters. However, we would also like to mention the power of Moringa as a daily immune booster.
Moringa (known as Moringa Oleifera) is native to India and it is a medical plant that has been used for centuries to cure many different types of diseases (more than 300 diseases). It is cultivated throughout Asia, Latin America, Florida, the Caribbean, and the Pacific Islands. Moringa has been widely studied revealing that it has a high concentration of nutrition "with nine times the protein of yogurt, ten times more vitamin A than carrots, fifteen times more potassium than bananas, seven times more vitamin C than oranges (fresh leaves), and 17 times more calcium than milk" according to "Moringa Genus: A Review of Phytochemistry and Pharmacology" written by Zahirah et al. published on the National Centre for Biotechnology Information website. If you have a busy life and do not have time for healthy eating or if you happen to be a picky eater who does not like vegetables or fruit, Moringa will definitely help you to supplement what is missing in your diet.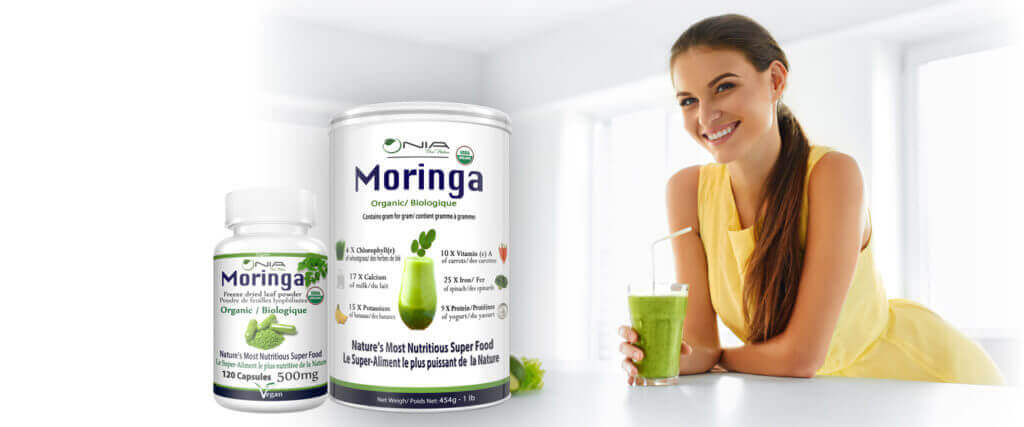 You may be wondering how you can get Moringa. It is available at your local health food stores and on the internet, but please be careful as unfortunately there is a lot of poor quality moringa available. Our lab team has analyzed and discovered some store bought Moringa mixed with sand and with other fillers. The good news is that Nia Pure Nature proudly provides premium quality organic Moringa Oleifera leaf powder full of nutrients and 46 anti-oxidants. It is non-GMO, vegan, and gluten-free and comes in powder or capsule form. You can consume it with 100% trust. Try Nia's moringa powder and feel the difference in your body.