If you're looking for a natural and effective way to cleanse your skin, you may want to try a Qasil-based cleanser. Qasil is a powdered leaf from the Somali Acacia tree that has been used for centuries in East Africa as a gentle exfoliant and cleanser. At Nia Pure Nature, we have incorporated this powerful ingredient into our own Qasil cleanser, which is suitable for all skin types.
One of the benefits of Qasil is that it has a slightly acidic pH, which helps balance your skin's natural pH. This is important because our skin is naturally slightly acidic, with a pH of about 4.5 to 5.5. When our skin's pH is disturbed, it can lead to a range of skin problems, such as dryness, acne and sensitivity.
Additional Ingredients in Our Cleanser
In addition to Qasil, our cleanser contains other natural ingredients that are gentle on the skin. Aloe vera is known for its soothing and moisturizing properties, while cocoamido betaine is a gentle surfactant that helps remove dirt and oil without stripping the skin's natural oils. Our cleanser also contains green tea extract and chamomile, both of which are rich in antioxidants and have anti-inflammatory properties.
Gentle on the Skin
One of the unique features of our Qasil cleanser is that it is gentle enough to use around the eyes due to its non-irritating formula. Many cleansers can be harsh on the delicate skin around the eyes, which can lead to irritation and dryness. With our Qasil cleanser, you can be sure that your entire face is thoroughly cleansed without any discomfort.
Using our Qasil cleanser is easy – simply apply a small amount to your face and massage gently in circular motions. Rinse with warm water and pat your skin dry. Since Qasil is a natural exfoliator, you can expect to see a gentle exfoliating effect, which will leave your skin smooth and refreshed.
Our Qasil cleanser eliminates the need for a toner. Many toners are used to restore the skin's natural pH after cleansing, but since our Qasil cleanser already has a slightly acidic pH, you don't need to worry about upsetting your skin's natural balance.
Overall, our Qasil-based cleansers are a great option for anyone looking for a natural and effective way to cleanse and exfoliate their skin. With its gentle formula and unique combination of natural ingredients, you can be sure your skin is getting the care it deserves.
—————————————–
By Amina Badar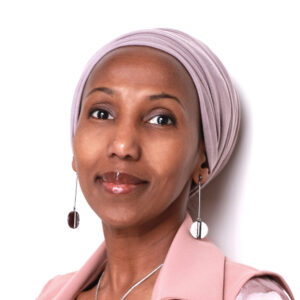 Chemist, scientific evaluator, author, and founder/CEO of Nia Pure Nature Inc.