Fasting is a practice that has been around for thousands of years and has been a part of many cultures and religions. It involves abstaining from food and sometimes water for a certain period of time, either for spiritual, health, or weight loss reasons. In recent years, fasting has gained popularity as a tool for improving overall health and wellness. In this blog, we will explore the benefits of fasting and the different types of fasting that you can try.
The different types of fasting
When considering trying fasting for the first time, there are different types you can choose from based on your goals and lifestyle.
Intermittent fasting: This involves alternating periods of eating and fasting, typically on a daily basis. For example, you might eat only during an 8-hour window each day and fast for the remaining 16 hours.
Water fasting: This involves consuming only water for a certain period of time, typically 24 to 72 hours.
Juice fasting: This involves consuming only fruit or vegetable juices for a certain period of time.
Partial fasting: This involves restricting certain foods or food groups, such as meat or dairy products, for a certain period of time.
Here are some of the potential benefits of fasting:
Weight loss: Fasting can help reduce calorie intake, leading to weight loss. Additionally, during a fast, the body may burn stored fat for energy, which can also contribute to weight loss.

Reduces inflammation: Studies have suggested that fasting can help reduce inflammation in the body, which is a contributing factor to many chronic diseases.

Improves insulin sensitivity: Fasting can help improve insulin sensitivity, which is the body's ability to use insulin effectively to regulate blood sugar levels. This can be particularly beneficial for people with type 2 diabetes.

Regulates blood sugar levels: Fasting can also help regulate blood sugar levels by reducing insulin resistance and improving glucose metabolism.

Cholesterol: Fasting has been shown to decrease total cholesterol and LDL cholesterol (the "bad" cholesterol), while increasing HDL cholesterol (the "good" cholesterol).

Hormonal balance: Fasting can help balance hormone levels in the body, particularly human growth hormone (HGH), which is important for maintaining muscle mass and bone density.

Mental clarity: Many people report feeling more mentally clear and focused during a fast, which may be due to increased blood flow to the brain. Fasting has also been associated with improved mental clarity and cognitive function. Some studies have shown that fasting may improve brain function, enhance memory and learning, and reduce the risk of neurological diseases like Alzheimer's and Parkinson's.

Immune boosting: Fasting has been shown to boost the immune system by promoting the production of new white blood cells, which can help fight off infection and disease. It has been shown to boost the immune system by promoting the regeneration of immune cells and reducing inflammation. Fasting has been found to reduce inflammation in the body, which can help prevent chronic diseases such as arthritis, heart disease, and cancer.

Digestive system rest: During a fast, the digestive system gets a chance to get a break from processing food and repair itself. This can lead to improved digestion, reduced bloating and other digestive issues, and increased nutrient absorption
A few things to consider
Before starting a fast, it's important to consider your overall health and any medical conditions you may have. Fasting may not be appropriate for everyone, and it's important to talk to your doctor before starting a fast, especially if you have a history of eating disorders, diabetes, or other health conditions.
In addition, it's important to stay hydrated during a fast and to break your fast gradually to avoid digestive issues.
During a fast, it's common for people to experience fatigue, hunger, and other symptoms as their body adjusts to the lack of food. However, consuming nutrient-dense superfoods can help to provide energy, support the immune system, and reduce inflammation, which can help to mitigate some of these symptoms.
Overall, there are many benefits to fasting but you must do your research before doing so. Before choosing which type of fasting you want to do, evaluate the health benefits/risks as well as how it fits in with your current lifestyle. 
Happy fasting!
—————————————–
By Amina Badar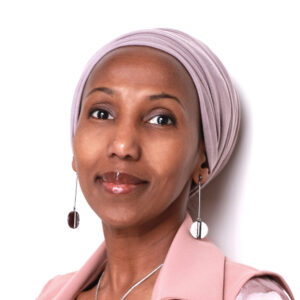 Chemist, scientific evaluator, author, and founder/CEO of Nia Pure Nature Inc.