Mama Mastery: The Wild Rollercoaster of Life
With its ups, downs, and twists and turns, motherhood is like a rollercoaster that you can never quite get off. As a mother of four, I know this ride all too well. From the sleepless nights of infancy to the teenage mood swings, and now the early adult stage, I've learned that each stage requires a different approach.

The Stages of Motherhood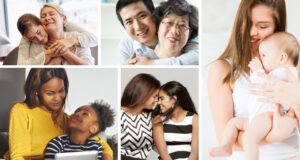 As new moms, we tend to be overprotective and want to shield our little ones from anything that might harm them.  But as we gain experience, we learn to relax and trust nature. Sure, a little dirt never hurts anyone, right? And let's be real, it's impossible to keep them in a germ-free bubble forever. 
The school-age stage is like a balancing act on a tightrope. We must balance homework, extracurricular activities, and playtime, all while trying not to lose our minds. As our children enter their teenage years, we must learn to let go and give them the space they need to grow and develop. But that's easier said than done, especially when they start experimenting with their style, music taste, and slang. Suddenly, you're the uncool mom who doesn't understand anything. But hey, at least you can still embarrass them in public if they get out of line.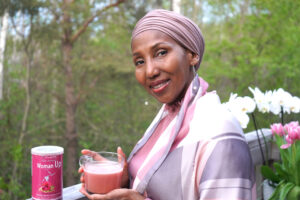 Me, as two of my children are 19 and 22, I'm in a new stage of motherhood. It's all about letting go even more and allowing them to become independent adults. It's bittersweet, like watching my favorite show come to an end. I am happy to see how far they've come, but sad that it's all coming to an end.
Providing our best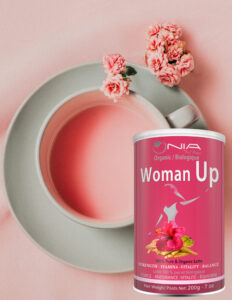 As mothers, we all want to provide the best for our children, including proper nutrition and skincare. But let's face it, there's no one-size-fits-all approach when it comes to motherhood. As moms, we must be adaptable and flexible in our approach and trust that we're doing our best to guide our children through each stage of development. Each child is unique and requires a different approach. Proper nutrition and clean skincare can be a support when it comes to fast-growing children. And that's where Nia Pure Nature comes in. With a wide range of products tailored to each stage of motherhood, including skincare products that address common issues such as teenage acne and hormonal imbalances, you can find what works best for you and your little ones. So, whether you're in the midst of the infant stage or navigating the early adult years like me, at Nia Pure, we're here to help.
—————————————–
By Amina Badar    
Chemist, scientific evaluator, author, and founder/CEO of Nia Pure Nature Inc.