Moringa Breakfast Smoothie
Kick start your day with this deliciously creamy moringa smoothie which is packed with antioxidants, vitamins, minerals, and healthy fatty acids!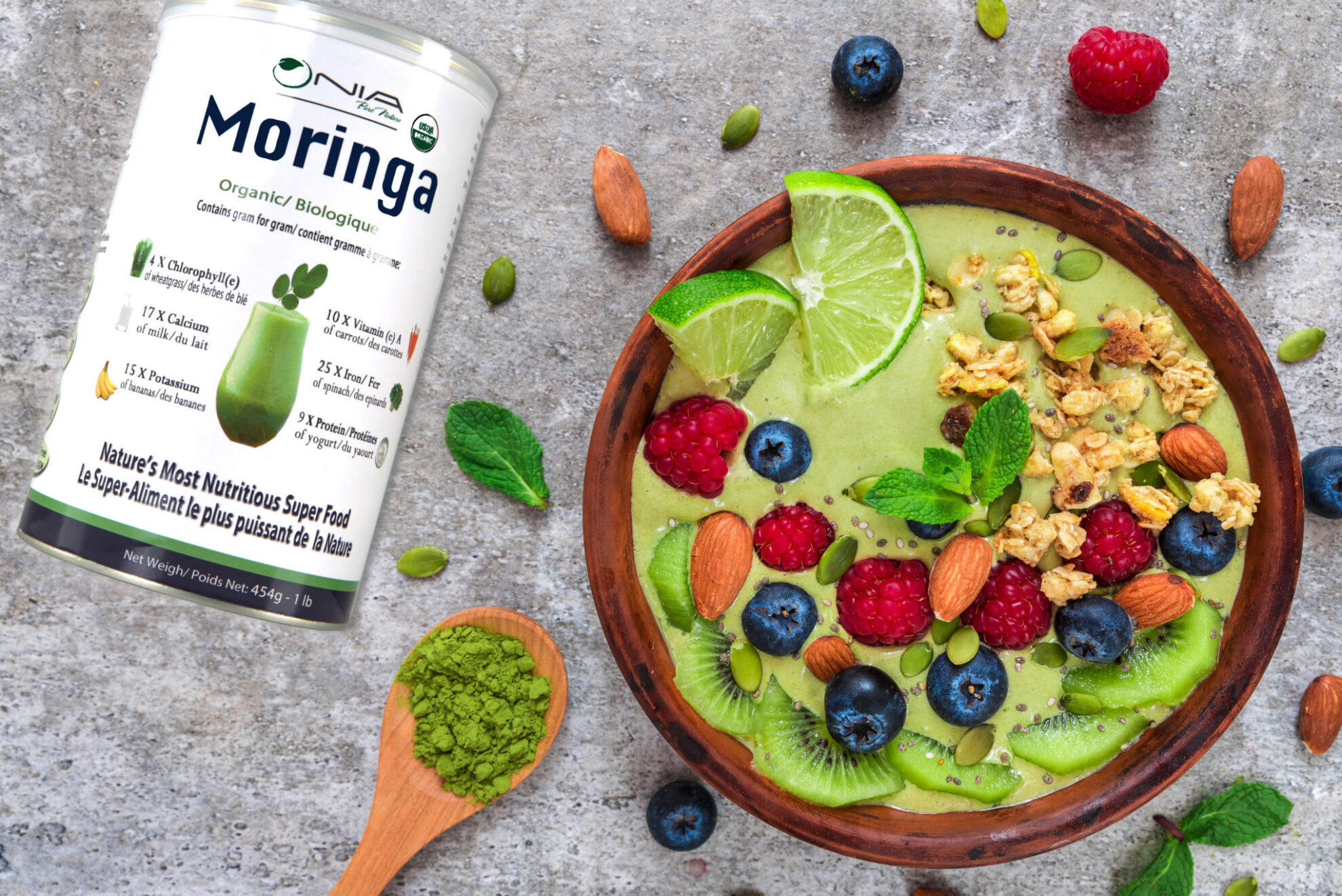 Put all the smoothie ingredients together in a blender and blend on full speed until creamy and smooth. 
Divide the thick smoothie into 2 equal portions in bowls and add the toppings.
Enjoy your moringa power breakfast!